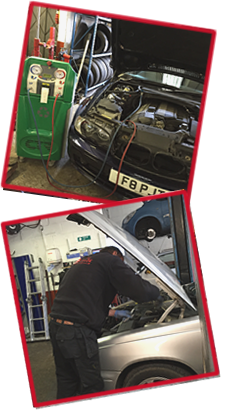 Car Repairs & Fault Diagnostics by Twyning Garage, Tewkesbury
We undertake a wide range of car repair and car fault diagnostics including:
Air Conditioning repairs & top ups - We can arrange serving or repairs to these intricate systems.
Batteries - We supply a range of batteries from Yuasa, Bosch and Exide.
Exhausts – We supply and fit a range of exhaust systems.
Gearbox repairs – We offer repair, diagnostic or replacement gearbox service.
Safety checks – A range of free safety checks for your vehicle.
Tyres – Branded to budget tyres to suit your needs.
Welding – We offer a welding/repair service
Engine diagnostics – We use the latest snap-on diagnostic equipment to enable us to identify any problems with your vehicle.
Clutch replacement – All clutches wear out eventually, at Twyning Garage we offer full diagnostic and replacement service.
MOT - We are an accredited MOT Centre for class 4 vehicles and also offer a while you wait service – 6 days per week.
Wheel Balancing – Improve tyre life and fuel economy.
Mechanical Repairs - We enjoy all aspects of mechanical repair and are here to help you get the most from your vehicle.
If you would like to arrange to have a car repair or a problem diagnosed, please call us on
01684 296999 or click here to use our online enquiry form.